Name: Kileigh Nichelle
Age: 22
Hometown: Pittsburgh, Pennsylvania
Designing, styling, creating, Kileigh Nichelle does it all. The 22-year-old's love for fashion all started with a Bratz sewing machine and since early on she's been a boss and a visionary. From her drive and energy alone, she's a hungry go-getter and with her brand, KI.BY.KN, she designs fashion for women just like herself. One of the keys for exuding confidence is with how you present yourself to the world through your style and with her brand she helps bring out that confidence with her own innovative way.
Ngozi Nwanji: When was the moment that you first fell in love with fashion and designing?
Kileigh Nichelle: The first time I fell in love is honestly when the Bratz sewing machine came out. I asked my mom for that for Christmas and she got it for me. I used to cut up my mom's clothing, my old T-shirts and do fashion shows with my friends.
NN: Along with the Bratz sewing machine, what other early fashion influences did you have? Whether it be on TV or in your hometown and what you saw around you.
KN: I used to watch Kimora Lee Simmons a lot, so Baby Phat was a big part of my life.
NN: How have you seen your designing progress over time?
KN: I feel like it progresses all the time by what I'm inspired by in life. So, I feel like each thing I'm inspired by takes me further into being a better designer.
NN: What does being a "better designer" look like to you?
KN: Mastering my craft and perfecting each item; making sure seams are correct and making sure that everything looks clean and organized. Or, even when I'm going for a distressed look to make sure it looks effortless and not on purpose.
NN: When growing up what did you see around you that shaped your eye for designing today?
KN: I feel like a lot of the Internet and what I would see on TV. I'm from a small town, so I wasn't surrounded by fashion. I took it upon myself to follow things that gave me inspiration, so practically Tumblr.
NN: What are some challenges coming up with new ideas for your brand, KI.BY.KN, consistently while staying original?
KN: The fact that fast fashion is such a huge thing right now and trying to keep up with companies like Fashion Nova and Pretty Little Thing and how quickly they pump things out. And, being genuine to what I want to create with my brand.
NN: So, I know you're not only a designer, but you're also a stylist. Who's a dream celebrity that you would love to style for or even design for?
KN: I would really want to design for Saweetie because I love her aesthetic and she's super cute. Also, I know she works with Scot Louie right now, but Ryan Destiny. I really love her style and it's very similar to mine. I also really want to get into designing/styling for men so, maybe like Keith Powers, Wiz Khalifa and Roddy Ricch because I love him.
NN: I know you said your style is very similar to Ryan's. How would you describe your style?
KN: I would describe my style as minimal, bold, sexy and daring.
NN: What does your brand say about the person that wears it?
KN: I think it stands for somebody who is very confident in who they are and is very go-getting and determined in their goals. I also think that woman is very sexy because my brand is for a sexy woman.
NN: What do you believe stands out about KI.BY.KN?
KN: One thing about my brand that we're developing is we're going to be supplying style manuals for women. What we'll be doing is once women place an order that we want them to tell us what their lifestyle is like and what they do for a living so we can help them with styling ideas of how they can get the most out of our garment and wear them in versatile ways.
NN: That's actually really cool because I've always wondered how stylists come up with their plans for their styling. What goes on in your mental space before styling a client?
KN: When you're styling someone you want to ask them questions so you can understand what they're like in their life and what they're into. You want to tailor the clothing that you're picking out to that client. So, what I love to do is get to know them on a personal level, give them some examples to make them find out what they're liking and then I go shopping based from that.
NN: Are there any specific brands that you typically look into while styling or you just go with the flow?
KN: I love ASOS for men and Zara because they're affordable and they're definitely on trend. Also, I love to shop with black owned businesses to give them more exposure.
Ki's Fave Black Owned Fashion Businesses
A Look Into Ki's Style Sets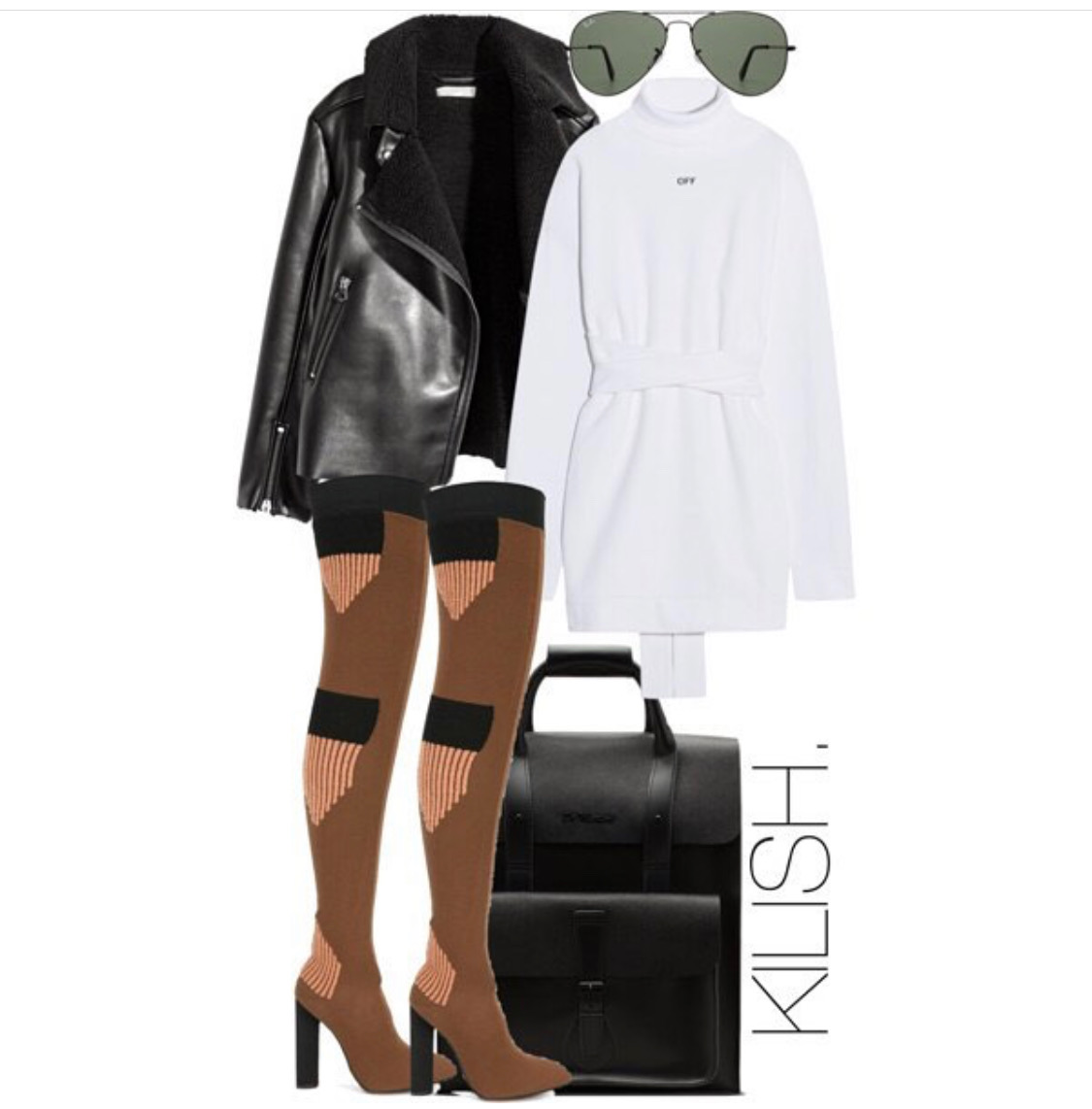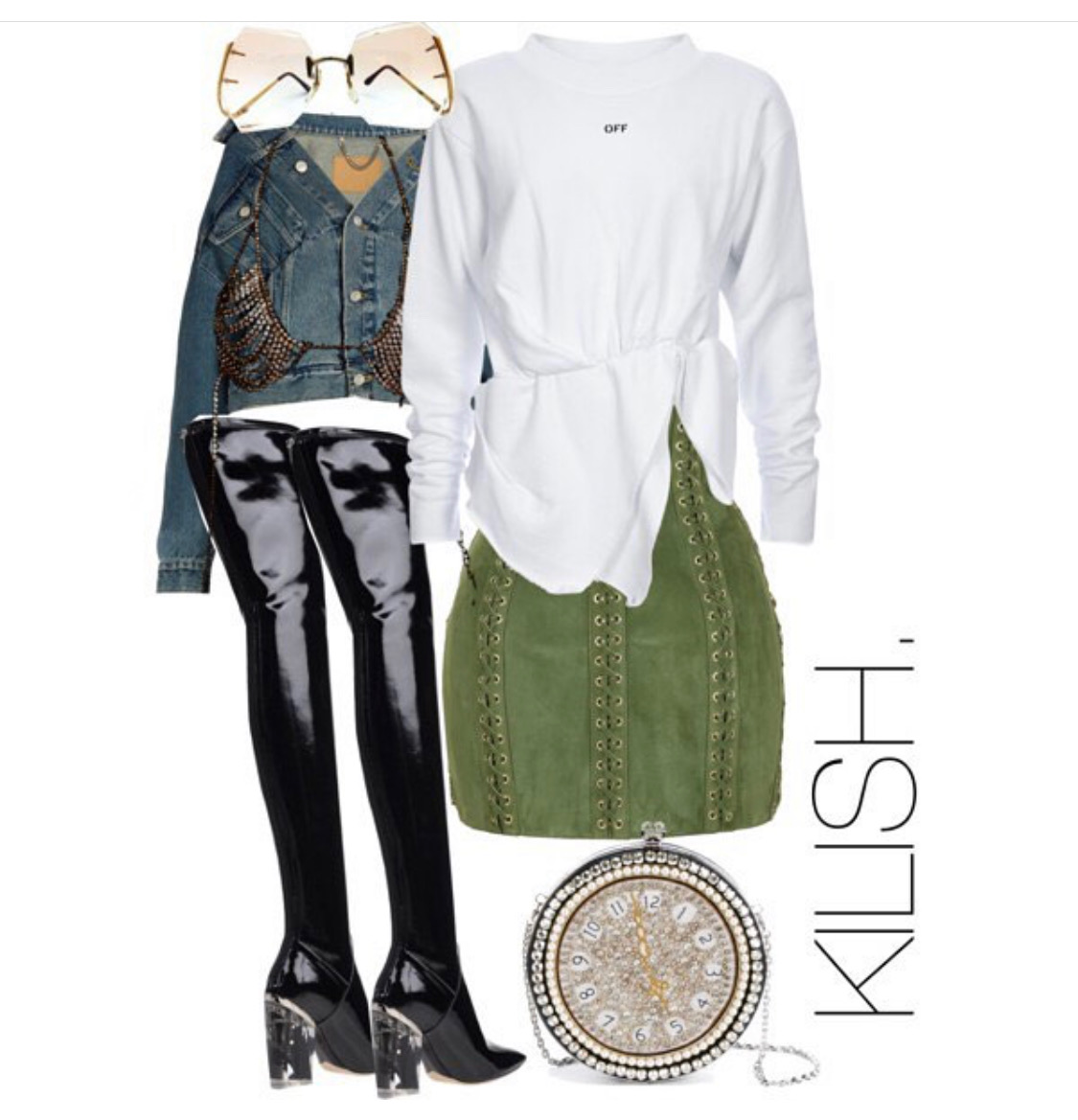 NN: I know earlier you were saying growing up that there wasn't much fashion designing going on in Pittsburgh, but along with yourself who would you say are some creatives from all realms that are trying to put on for their city?
KN: We have a couple of designers that are from here such as John Geiger. He designs sneakers and he has a lot of athletes and celebrities wearing his stuff. And, we have Jimmy Wopo, rest in peace.
But, I feel like there's a lot of things going on in this city that a lot of people don't know. I would love to definitely shout out all the people that are working so hard in this city and trying to expand their brand. There's also Cherish by Cherie and she's a designer as well.